Project Description
This project is aims to create an online map simliation using cubes.
Features Include:
A Parsing System that Reads On-Page Table Data
The Ability to Create Customizable Slopes and Holes
Map Grid Outline
Orthographic Camera with Pan, Rotate, and Zoom Controls
Reflective Surfaces
Animated Water Using Texture Noise
Shadows
Usage Guide:
Click "Simulate" to enable a focused mode that allows user control.
Hold down and drag the left mouse button to rotate.
Hold down and drag the righ mouse button to pan.
Use the scroll wheel to zoom in and out.
To modify the map, click the 'Edit' button and modify cell values.
Each table cell represents a tile in the map.
Values in parenthesis represent (#, #) represent the height range of the tile. (e.g (-5, 2) means a 7 height tile with five tiles under the center tile and 1 tile over the center tile)
Values in brackets represent optional descriptors.
Slopes follow this format: "[slope, (lowRange), (highRange), (vertical direction), (horizontal direction)]" (e.g [slope, -2, 0, up, left])
Holes follow this format: "[hole, (lowRange), (highRange)] (e.g [hole, 0, 3])"
Special block types follow this format: "[type, (blockName), (location)] (e.g [type, water, 1])"
Slope, hole, and type modifiers should not have their locational values exceed the height range set by the parenthetical values.
Bracket and parenthical values can be listed in any other. Their sub-values can also be listed in any order.
Pictures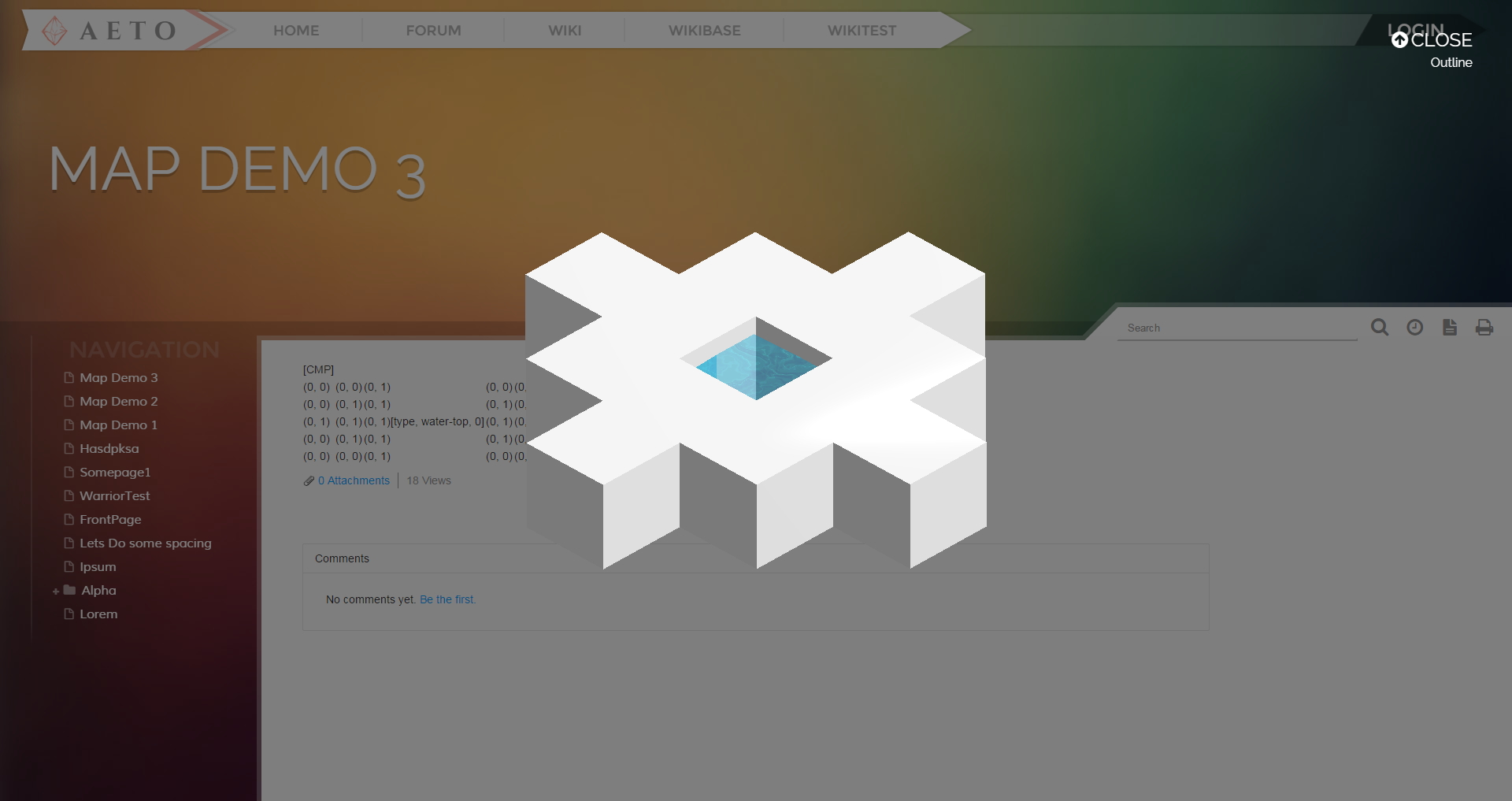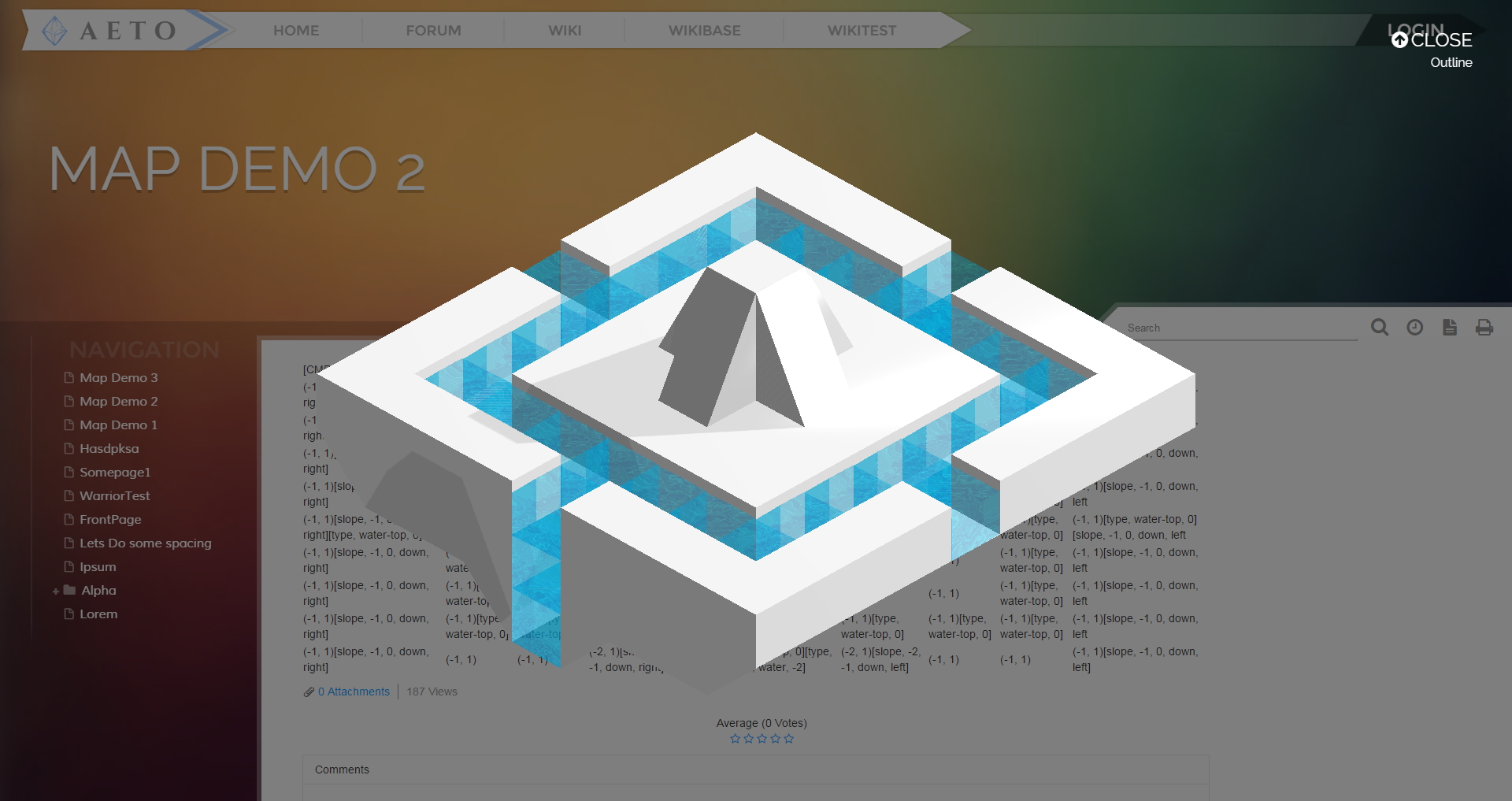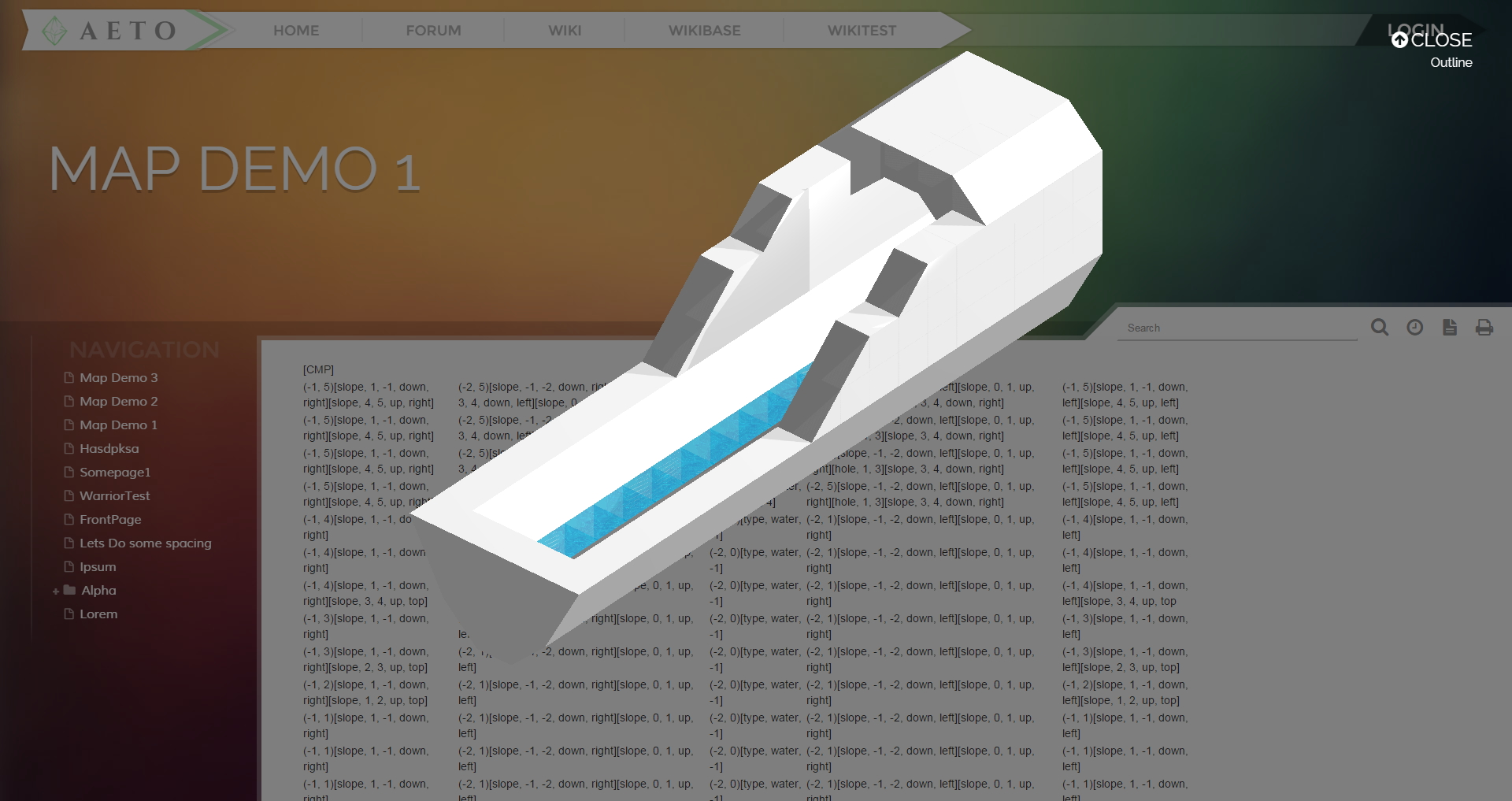 See It in Action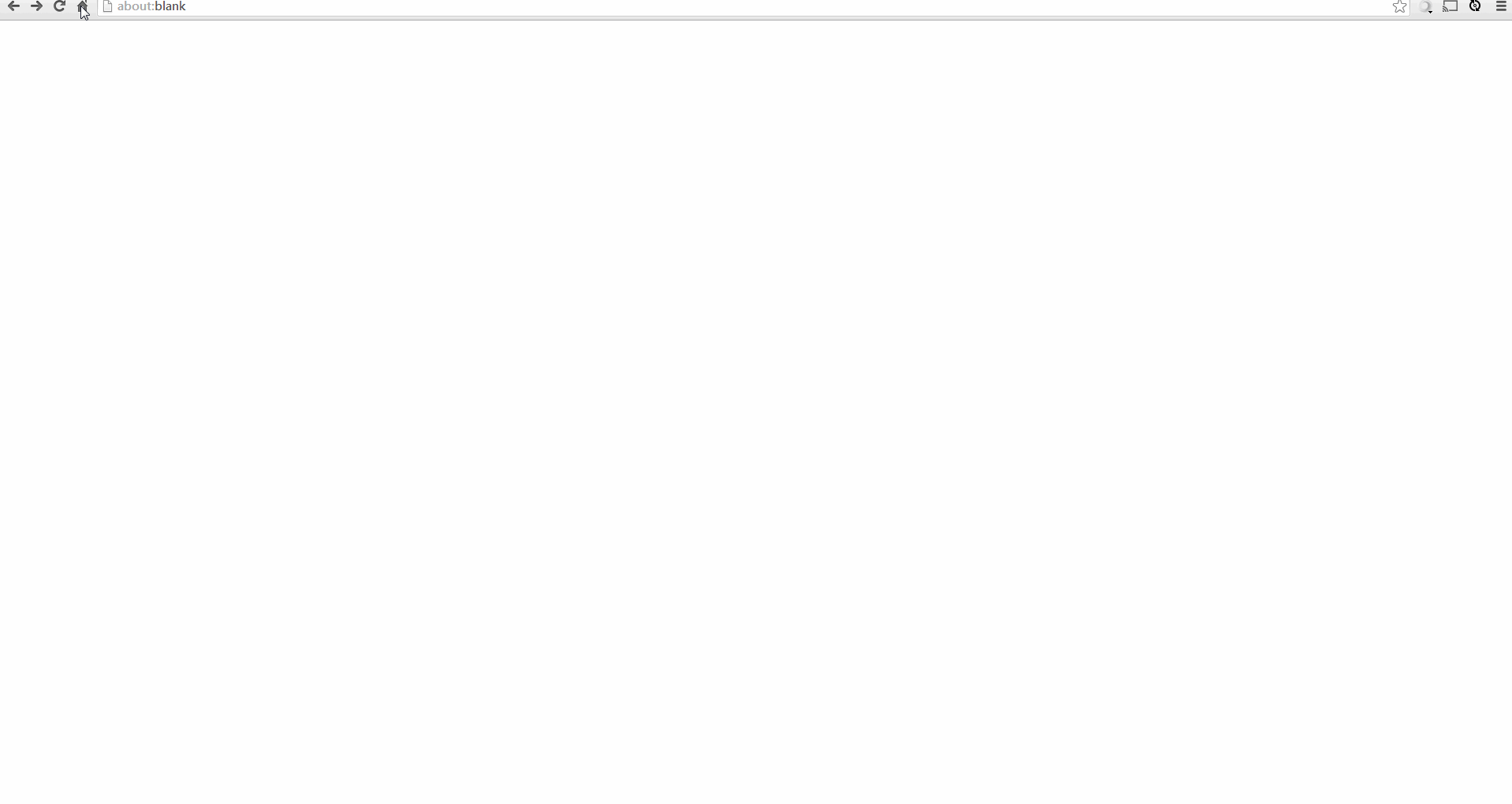 References and Frameworks